I was impressed by the ice cream that exists in the UK.
I was very surprised to eat "little moons" introduced this time. I missed it as if I were in Japan. I would love to share this experience.
What is "Little moons"
Official homepage
Please see here for details.
It is said that it was made to spread Japanese ice cream to the masses.
It really impressed me.
There are many flavors, but this time we will review the typical Japanese taste "UJI MATCHA GREEN TEA".
Appearance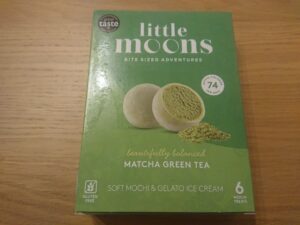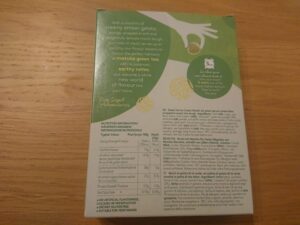 contents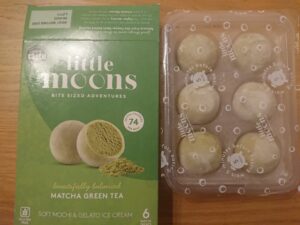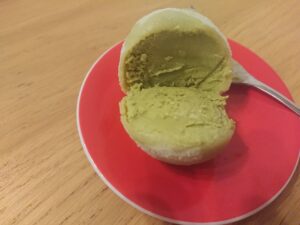 Points when eating
As stated on the package, it says "these are at their best 5 minutes after you take them out of the freezer".
Suppress your desire to eat and wait 5 minutes.
Impressions
The slightly sweet mochi and the low-sweetness matcha(green tea) ice cream are very mixed to express the exquisite taste.
When the ice cream melts at the temperature in the mouth, the incense spreads throughout the mouth.
It's small, so I'm likely to eat a lot.
Where can I get it?
I bought it at the online supermarket "ocado" that I always use.
You can also get it at supermarkets.
Trial recipe "Mochi Daifuku Toast"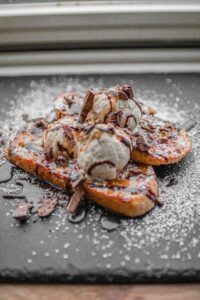 Just put mochi ice cream on bread and toast.
Sprinkle with honey, cinnamon or cheese if you like.
For reference
Japanese ice cream
"Lotte Yukimi Daifuku"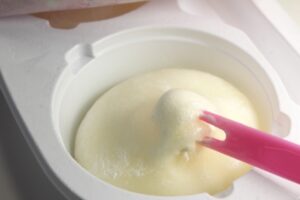 This ice cream is a product developed to be eaten by many people in winter, not in summer, which is often eaten. Even now, it is not only ice cream that is eaten in winter in Japan, but it is also a very popular ice cream all year round.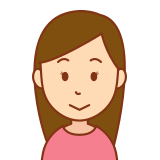 If you are in the UK, please try this ice cream.
And if you are in Japan(or travel to Japan),
please try Yukimi Daifuku.
I want many people to experience this excitement.