In Japan, we sometimes eat simmered prawn with shells at the time of celebration. It's very easy, but it looks very luxurious with just one item.
Introducing how to make simmered prawns.
Ingredients
8~10 King prawn ( with shell)
2 tbsp. Soy sauce
2 tbsp. Mirin
200 ml Sake
100 ml dashi
Please refer to the related article for how to make soup stock.
Method
Step 1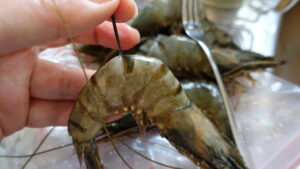 Use a bamboo skewer or fork to devein prawn streaks.
Cut off the sharp part of the prawn's head.
Step 2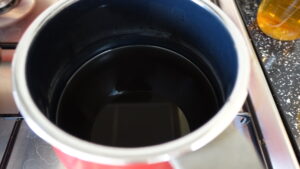 Put in a pot soy sauce, mirin, sake and dashi and boil them.
Step 3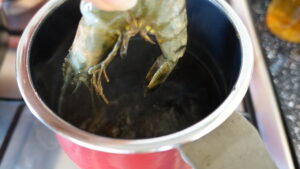 Put prawns in the pot and boil for 5 minutes.
Step 4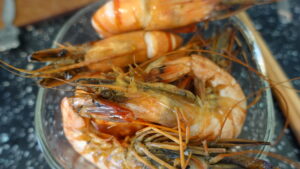 Remove the prawns from the pot.
Cool down each prawns and soup.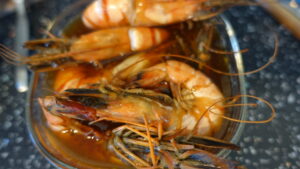 When the prawns and soup have cooled, soak them in the soup and leave it in the refrigerator overnight or longer.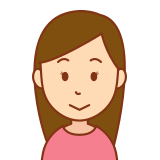 Just having this one item makes it very gorgeous.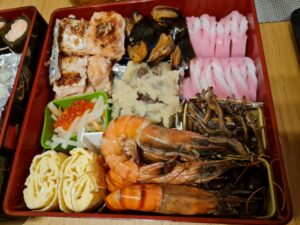 I always procure many ingredients from Ocado.
Many Japanese use it.
You can get a lot of Japanese ingredients.
And I also recommend Japan Centre.
You can get not only Japanese ingredients but also miscellaneous goods and books.
Related article:I ordered the ingredients from the "Japan Centre ".~Feb.2021~
When you leave the UK on your way home or on a business trip, you must take a test before you travel.

Depending on the country, there may be conditions for entry.
Please be sure to check the homepage of the embassy.