I think that potato-based dishes exist in many countries. Many people also eat potato salad, which is a combination of potatoes and mayonnaise. However, it changes to Japanese style just by adding ingredients unique to Japan. Today I will show you how to make it.
ingredients
(for 4 person)
3 medium potato
1/4 onion
1/2 tbsp. Sushi vinegar
(1/2 tbsp.  Sushinoko )
1 tsp sugar
3 tbsp. mayonnaise
1 tbsp. Soy sauce
4 g  bonito flakes
Pepper
Salt
Method
Step 1
Boil the potatoes from the water
Boil as much as a bamboo skewer or fork sticks.
Step 2
Slice the onion thinly and expose it to water to remove the spiciness.
Step 3
Peel the boiled potatoes.
Then, while hot, put it in a bowl and mash it to your liking.
Step 4
Add sushi vinegar and sugar and mix
Step 5
When the heat is removed,drain the onions and squeeze them.
Add into the bowl.
Step 6
Add mayonnaise , soy sauce ,bonito flakes , a bit of pepper and salt.
Step 7
Stir well and serve.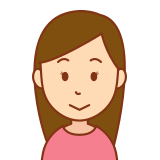 Please try Japanese-style potato salad. It's very delicious.
Get from Japan Centre