I introduce a dish using marmalade.
Marmalade? Really?
However, the combination of marmalade and Japanese-style DASHI is very suitable.
Ingredients
(for 2 person)
3tbsp Soup base
3tbs Orange marmalade
1 chicken thigh(or Chicken breast)
Oil
Vegetables to eat together
(I prepare aubergine(eggplant),courgette(zucchini),tomates)
Method
Step 1
Mix soup base and marmalade.
Step 2
Cut chicken into large bite-sized pieces.
Step 3
Heat the oil in a frying pan and fry the chicken.
Step 4
Saute on high heat until the surface is browned.
Step 5
Cover and heat over low heat until the meat is cooked.
Step 6
Absorb excess oil with kitchen paper.
Step 7
Add sauce and heat
Fry until thickened.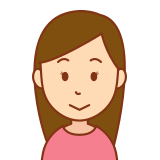 I put fried vegetables and chicken on top of the rice.
It was so yummy.