I will introduce the basic usage, "pickles".
It is the most basic dish using SHIO KOJI.
ingredients
(for 2 person)
A Cucumber
A carrot
SHIO-KOJI 2~3 tbsp.
Method
Step 1
Cut the vegetables.
Step 2
Put the chopped vegetables in a container, add SHIO-KOJI and mix well.
Step 3
Place in the refrigerator and soak for at least 1 hour.
Step 4
Serve on a plate and it's done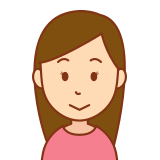 It goes very well with rice.
Please try it.