Many Japanese eat "Osechi cuisine" as a happy New Year's dish.
One of the dishes, It means to wish you will have lucky event. The fields that used anchovy as fertilizer for crops became a good harvest.I will introduce how to cook "Tadukuri ".
Related article :"Osechi", a dish that Japanese people eat during the New Year
Ingredients
60 g Dried Anchovy
2 tbsp. Soy sauce
3.5 tbsp. Sugar
3 tbsp. Sake
1 tbsp. Mirin ( rice wine )
Method
Step 1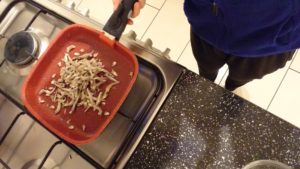 Fry the dried anchovies in a frying pan for 10-12 minutes.
Step 2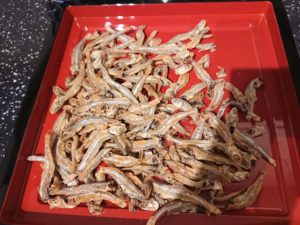 After roasting, transfer to a tray and save the heat.
Step 3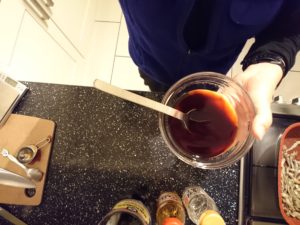 Mix soy sauce, sake, mirin and sugar.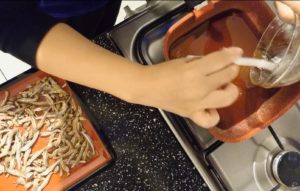 Start with medium heat and reduce to low heat when the sugar melts.
Step 4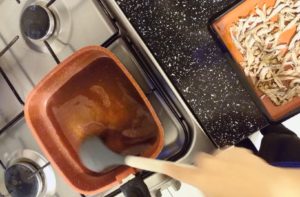 Turn off the fire from time to time so that it doesn't burn.
When the amount is reduced to less than half and it becomes thick, the sauce is ready.
Step 5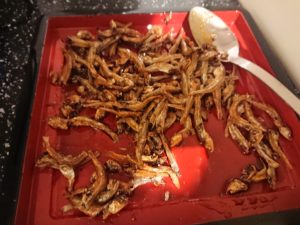 Mix the sauce and anchovies.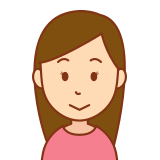 It's sweet and salty, so you can enjoy it as a light meal.