This time, I will introduce a chicken ANKAKE dish (thick sauce) that looks simple but luxurious.
Ingredients
260 g chicken thigh
1/6 tsp. Salt
Pepper
Oil
40g carrot
100g mushrooms
*2 tbsp. Mirin( rice wine)
*2 tbsp. Sake
*1 tsp. Sugar
*2 tsp. Soy sauce
*1 tsp. Powdered dashi
*2 tsp. Tapioca ( potato )starch
*200 ml water
Method
Step 1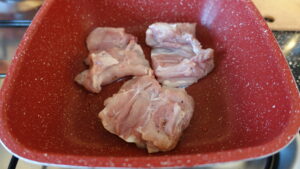 Sprinkle salt and pepper to chicken thigh.
Then put oil to frying pan and fry chicken.
Step 2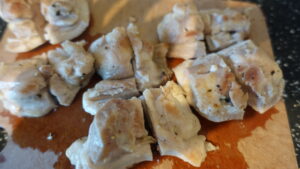 When the two sides are browned, cover and heat over low heat for 7 minutes, then remove and cut into bite-size pieces and place on a plate.
Step 3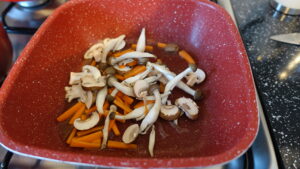 Shred carrots and mushrooms and place in the frying pan used to grill the chicken.
Fry until the carrots are tender.
Step 4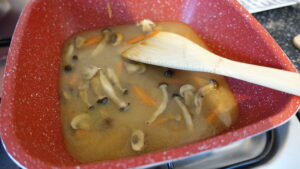 Mix all the seasonings marked with *, add to the frying pan, and when thickened, cover with chicken.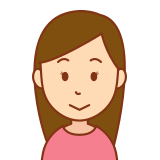 The thick sauce makes the chicken very delicious. Please try it.
I always procure many ingredients from Ocado.
Many Japanese use it.
You can get a lot of Japanese ingredients.