Introducing a very simple and delicious chicken dish using soy sauce.
Ingredients
500 g Chicken thigh
*2 tbsp. White wine
*1 tbsp. Soy sauce
*1 tbsp. Honey
*1 and 1/2 tbsp.  grain mustard
Olive oil
Method
Step 1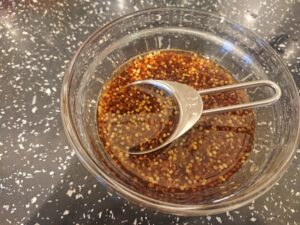 Mix White wine ,soy sauce, honey and mustard.
Step 2
Cut the chicken to bite size.
Step 3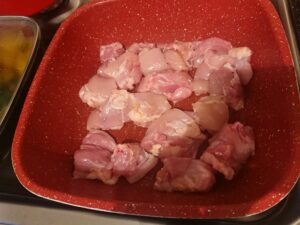 Heat the olive oil in a frying pan and bake the chicken.
Step 4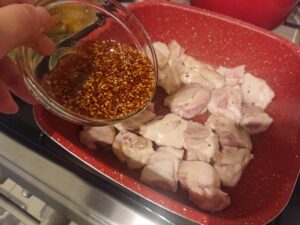 When one side is coloured, turn it over, put the sauce in it.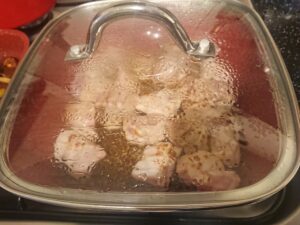 Then cover and steam it.
Step 5
When the chicken is cooked, remove the lid, turn it over and bake it again.
When the juice is boiled, turn off the heat.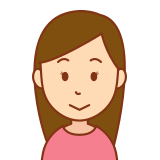 There is also a way to use soy sauce like this.
It's a very convenient seasoning.