This time I will introduce a very simple dish.
It's as basic to use as "pickles".
Just add it to the meat.
In the previous article, I explained that "the action of salt-jiuqu digestive enzymes softens the soaked meat and fish."

This recipe can be applied to other ingredients, so please try it.
ingredients
(for 2 person)
2 Chicken thigh ( 400 g )
SHIO-KOJI 4 tbs.
Broccoli 1/4( 50 g )
Cherry tomatoes
Courgette( zucchini ) 1/4( 50g )
Oil 1 tsp
A little black pepper
Method
Step 1
Make a hole in the chicken with a fork.
Step 2
Sprinkle pepper on both sides of the chicken.
Step 3
Put the chicken in a clean plastic bag.
Step 4
Add 2 tablespoons of SHIO-KOJI and let it blend in well.
Leave it for 15 minutes.
Step 5
Cut the vegetables.
Add 2 tablespoons of SHIO-KOJI and mix.
Step 6
Spread the oil on the frying pan.
Step 7
Lightly wipe SHIO-KOJI and grill with the bird's skin side down.
Brown the chicken.
Step 8
Cover and steam for about 5 minutes.
Step 9
After that, add vegetables ,coverd and steam for about 5 minutes.
Step 10
When the chicken is cooked enough,
cut chicken into bite-sized pieces and serve.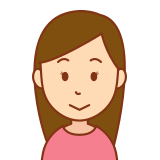 Not only chicken but also beef, pork and fish can be sautéed in the same way. Please enjoy yourself.