Pot-au-feu is one of the French home-cooked dishes.
This pot-au-feu seasoned with SHIO-KOJI is a simple soup that is kind to the body.
ingredients
(for 2 person)
4 Sausages
1/4 cabbage
2 potatoes
2 onions
1 carrot
4 tsp SHIO-KOJI
600 ml water
Boiled broccoli ( if any )
Method
Step 1
Chop the vegetables into large pieces.
Step 2
Put the pot vegetables ,water and SHIO-KOJI.
Step 3
Boil until they are tender.
Step 4
Then put sausages in the pot, and boil another 15 minutes.
Step 5
Serve on a large plate with boiled broccoli and serve.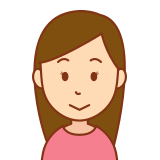 The sweetness of vegetables and the sweetness of SHIO-KOJI go very well.
It's very easy, so please try it.
Get from Amazon ( UK )