Yakitori is chicken BBQ skewered and is very popular in Japan.
Especially, NEGIMA, where you can eat sweet soy sauce and green onions together, is popular with everyone from children to the elderly.
This time, I will introduce how to make NEGIMA Don, which is easy to make and can be eaten with rice.
Ingredients(for 2 person)
300g Chicken
1 Green onion (Spring onion)
Some oil
360 ml rice
1 tsp. potato starch
1 tbsp. water
*2 tbsp. Soy sauce
*2 tbsp. Mirin
*1 tbsp. Sake
*1 tsp. Sugar
Method
Step 1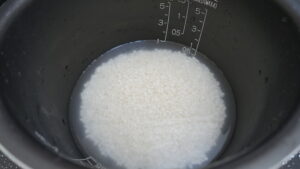 Cook the rice.
Related article;Cook rice without using a rice cooker
Step 2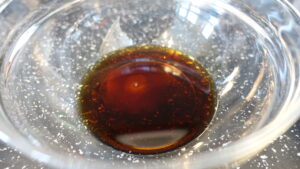 Mix soy sauce, Mirin, sake, sugar(marked *)
Step 3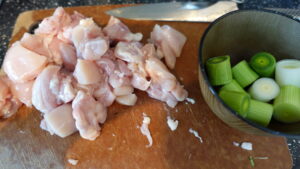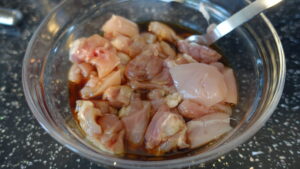 Cut chicken to bite-size and soak to sauce.
Cut onion to about 3~5 cm
Step 4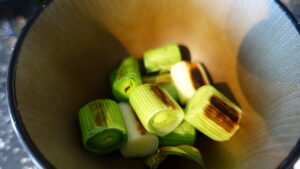 Bake the green onions in a non-oiled frying pan or in the oven to the extent that they are slightly charred.
(about 7~8 minutes)
Step 5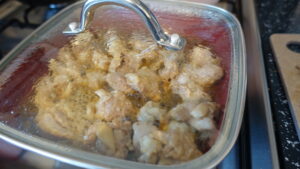 Spread oil to pan and grill the chicken.
Step 6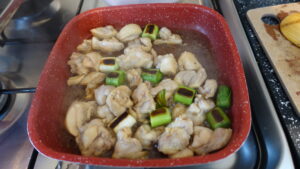 Mix onion and chicken.
Step 7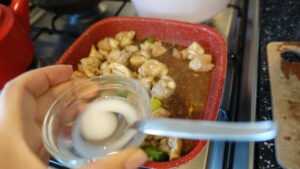 Dissolve the potato starch in water and mix it with the excess sauce in a frying pan to thicken it.
Step 8
Place it on top of the cooked rice.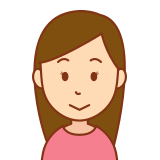 This is so yummy.
Please try it.
I always procure many ingredients from Ocado.
Many Japanese use it.
You can get a lot of Japanese ingredients.
And I also recommend Japan Centre.
You can get not only Japanese ingredients but also miscellaneous goods and books.
Related article:I ordered the ingredients from the "Japan Centre ".~Feb.2021~
When you leave the UK on your way home or on a business trip, you must take a test before you travel.

Depending on the country, there may be conditions for entry.
Please be sure to check the homepage of the embassy.