The combination of miso and butter is a golden combination.
This time, and potatoes and butter are also golden combinations.
I will introduce a platinum combination dish using potatoes, butter and miso.
Ingredients
400 g Potatoes
15 g Butter
2 tbsp. Miso
1/2 tbsp. Sugar
50g broccoli
Method
Step 1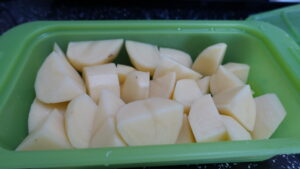 Peel potatoes and cut to bite-size pieces.
Then soak it to water.
After drain it, put it in a heat-resistant container and microwave it at 600w for 5 minutes. (800w 4.5 minutes)
Step 2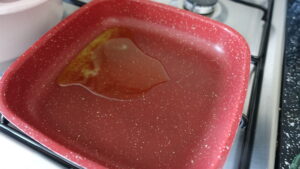 Melt butter in a frying pan and add potatoes and broccoli.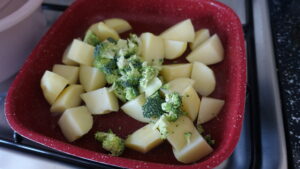 Step 3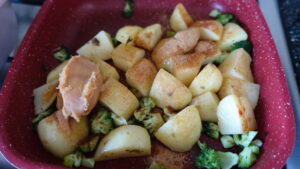 Grill on low heat. When it gets brown, add miso and sugar and let it blend into the whole.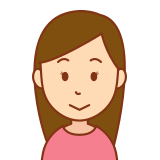 It's also delicious to add onions or sprinkle with parsley to finish. Please try it.
I always procure many ingredients from Ocado.
Many Japanese use it.
You can get a lot of Japanese ingredients.
And I also recommend Japan Centre.
You can get not only Japanese ingredients but also miscellaneous goods and books.
Related article:I ordered the ingredients from the "Japan Centre ".~Feb.2021~
When you leave the UK on your way home or on a business trip, you must take a test before you travel.