Continuing from the previous order in December, I ordered Japanese ingredients from the Japan Centre again.
I will introduce what I ordered this time.
Related article: I ordered the ingredients from the "Japan Centre ".
official website of "Japan Centre" is  here
Very polite delivery and packing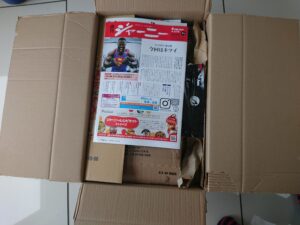 This time too, it is packed very carefully.
And there was another Japanese newspaper.
I am very much looking forward to this.
Let me introduce what I bought this time!
(Price is as of 2/2/2021)
Yumenishiki rice 10 kg (£31.99)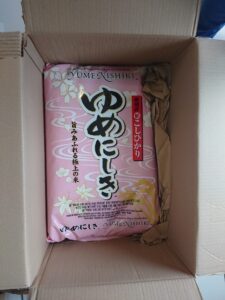 It is our favourite rice.
Almost everyday we eat it.
Makurazaki Dried Bonito Flakes 40.40 g (£5.99 )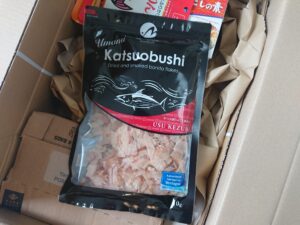 I use this for Miso soup, Potato Salad, Japanese omelette and etc..
Tanaka Furikake  (Katsuo Mirin  & Egg seaweed) (£ 3.59 each)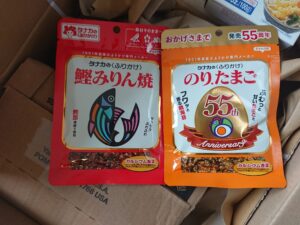 Eat rice deliciously.
Just sprinkle on warm rice.
Shimaya Monito Dashi Stock 100 g (£4.59)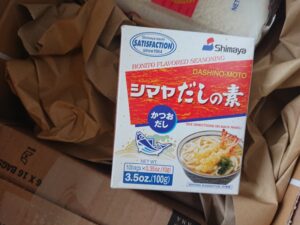 Related article:How to make " Miso Soup "( Only 10 miniutes, easy recipe )
Hakubai Sweet Mochi Rice 2.27 kg (£9.99 )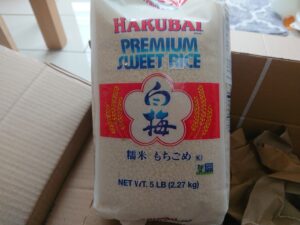 I am going to cook mochi by myself.
Related article:Introducing 5 popular ways to eat mochi(rice cake) at home
Original White Miso 500 g*2 (£9.30 *2)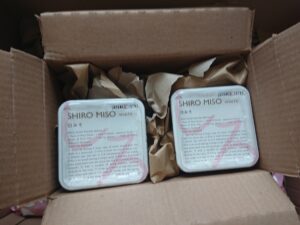 I use this for Miso soup, Tonjiru,Chan-chan yaki and etc..
Subtotal Incl VAT £69.04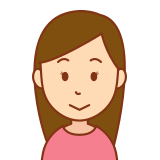 With all this, I can cook a variety of Japanese dishes with British ingredients. I will continue to introduce simple, delicious and healthy recipes, so please visit the site.