You can make delicious Japanese-style spareribs just by adding seasonings and leaving them alone.
(This time, I will give it to children, so I cooked it using boneless pork belly.)
Ingredients
500g ~ 600g Pork Rib ( pork belly)
5g ~ 10g dried dashi
1 tbsp. Sugar
2 tbsp. Honey
2 tbsp. Soy sauce
1 tbsp. Mirin
1 tbsp. Rice vinegar
1 tbsp. Sake
Method
Step 1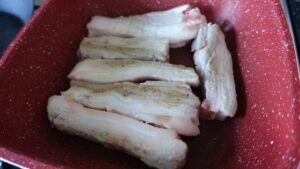 Add a generous amount of oil to a frying pan and grilled the pork on both sides.
Step 2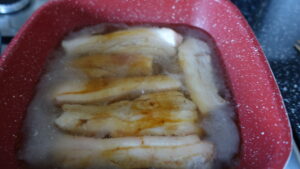 Put the meat into a pan, and pour water until the meat is soaked.
Turn the middle or low heat and discard lye.
Step 3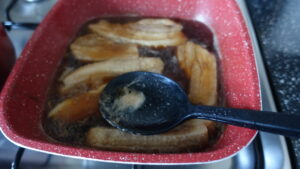 Put all of seasoning.( dashi, sugar, honey, soy sauce, mirin, rice vinegar, sale)
Boil it for 1~2 hours with low heat.
Step 4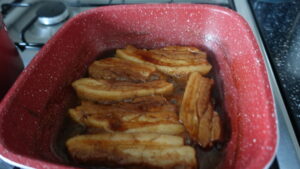 When the sauce is reduced and the meat is boiled softly, it is ready.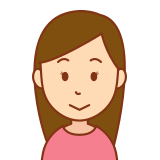 It's so easy that it's a menu that appears many times at dinner.
I always procure many ingredients from Ocado.
Many Japanese use it.
You can get a lot of Japanese ingredients.
And I also recommend Japan Centre.
You can get not only Japanese ingredients but also miscellaneous goods and books.
Related article:I ordered the ingredients from the "Japan Centre ".~Feb.2021~
When you leave the UK on your way home or on a business trip, you must take a test before you travel.

Depending on the country, there may be conditions for entry.
Please be sure to check the homepage of the embassy.