Most popular Japanese food "Kabayaki" is eel kabayaki. Grilled eels are sprinkled with sweet soy sauce and eaten with rice, which is a favourite dish among Japanese people. This time, I will use aubergine to introduce rice bowl dishes that children love.
Ingredients
100g Aubergine
1 tbsp. Potato starch
Oil
2 tbsp. Sake
3 tbsp. Mirin
3 tbsp. Soy sauce
2 tbsp. Sugar
200g rice
Method
Step 1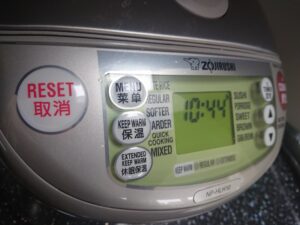 Cook rice
If you do not have rice-cooker, Please check this article.
Related article:Cook rice without using a rice cooker
Step 2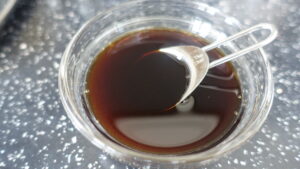 Put sake, mirin, soy sauce and sugar into pan and heat low until thickened.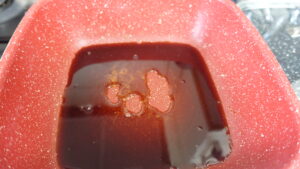 Step 3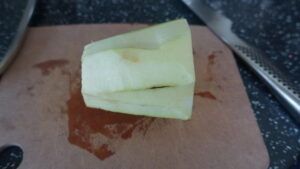 Cut off the calyx of the aubergine and peel it.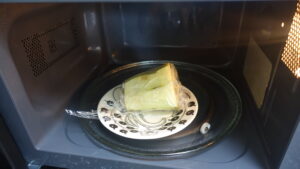 Wrap it and heat in the microwave for 2 minutes.
Step 4
After cooling a little, cut it into thin rectangular shapes.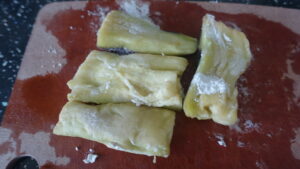 Sprinkle with potato starch.
Step 5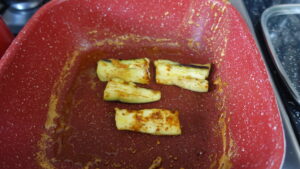 Put oil in the pan and grill aubergine until become brown both sides.
Step 6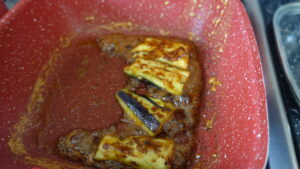 Put half of sauce into the pan and cover well.
Step 7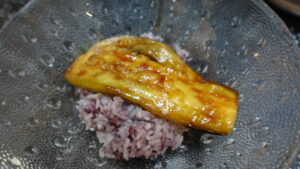 Serve rice in a bowl and put aubergine and the rest of the sauce on top.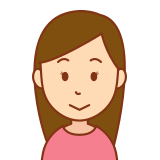 You can also sprinkle seaweed, soft-boiled eggs, and chilli peppers if you like.
I always procure many ingredients from Ocado.
Many Japanese use it.
You can get a lot of Japanese ingredients.
And I also recommend Japan Centre.
You can get not only Japanese ingredients but also miscellaneous goods and books.
Related article:I ordered the ingredients from the "Japan Centre ".~Feb.2021~
When you leave the UK on your way home or on a business trip, you must take a test before you travel.

Depending on the country, there may be conditions for entry.
Please be sure to check the homepage of the embassy.