I will introduce a healthy, delicious and simple dish using tofu.
Ingredients
1 Firm Tofu
200 g spinach
1 tbsp. Bonito soup base
1 tbsp. Sugar
1 tbsp. Dashi powder
1 tbsp. Grounded roasted sesame
1 tsp. Salt
Method
Step 1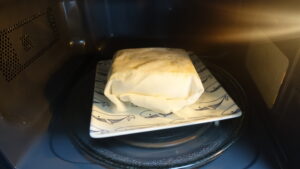 Wrap the tofu by kitchen towel and heat by microwave 800w 1.5 min.
Then wrap dried kitchen towel again, and leave it.
Step 2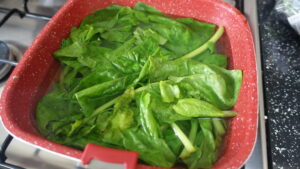 Boil spinach for 3 minutes, and cool and squeeze tightly.
Step 3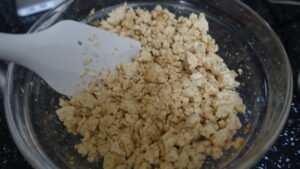 Crash the tofu.
(You can use a blender.)
Step 4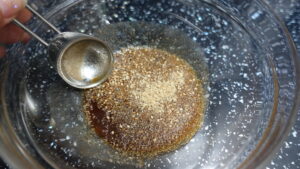 Mix sugar, soup base, dashi, sesame and salt in a bowl.
Step 5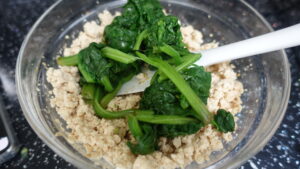 Mix sauce, tofu and spinach.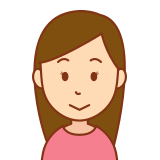 You can use silken tofu. If you use it, you can enjoy different texture.
I always procure many ingredients from Ocado.
Many Japanese use it.
You can get a lot of Japanese ingredients.
And I also recommend Japan Centre.
You can get not only Japanese ingredients but also miscellaneous goods and books.
Related article:I ordered the ingredients from the "Japan Centre ".~Feb.2021~