Ponzu and butter are a surprising combination, but they go very well together.
This time I am going to introduce a chicken dish using them.
Ingredients
300 g Chicken
100g Green onion ( or Leek , spring onion )
10 g butter
1 tbsp. Sake
1 and 1/2 Ponzu soy sauce
Salt and pepper ( a little )
Related article:What is "PONZU"?


Method
Step 1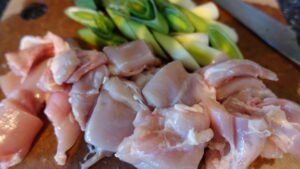 Cut the chicken into bite-sized pieces.
Cut the green onions into pieces that are easy to eat.
Step 2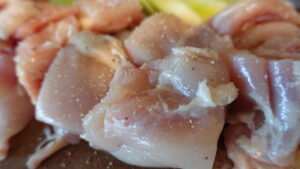 Sprinkle salt and pepper on the chicken.
Step 3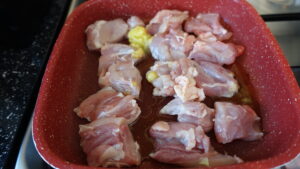 Heat the butter in a frying pan, line up the chicken and grill on medium heat for 2-3 minutes.
Step 4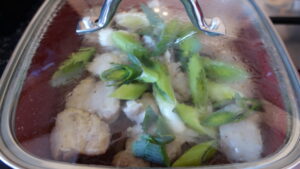 Turn the chicken over and add the green onions.
Then cover and grill for 5-6 minutes.
Step 5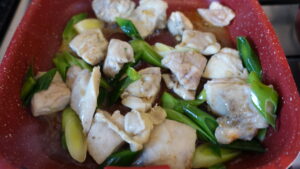 Wipe off excess fat and water, add ponzu sauce and mix.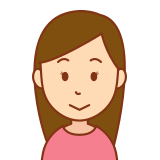 I didn't add it this time, but it's delicious even if you mix it with mushrooms. Please arrange in various ways.
I always procure many ingredients from Ocado.
Many Japanese use it.
You can get a lot of Japanese ingredients.
And I also recommend Japan Centre.
You can get not only Japanese ingredients but also miscellaneous goods and books.
Related article:I ordered the ingredients from the "Japan Centre ".~Feb.2021~
When you leave the UK on your way home or on a business trip, you must take a test before you travel.