Miso soup that is indispensable for Japanese cuisine.
You can't make it just by adding Miso in hot water.
Dashi is important.
I will introduce how to make simple Miso soup using powdered soup stock that is also available overseas.
Related article:About the basic "Dashi(soup stock)" of Japanese cuisine
ingredients
(For 8 people / for 4 family members x stock)
800ml water
1 pc Dashi stock
50g Leek (green onions )
1 tbsp. Dry wakame seaweed
150 g Tofu
2 tbsp. Miso
Get from ocado  or JAPAN CENTRE
Step 1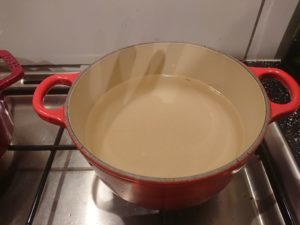 Put water in a pot to make it hot.
Step 2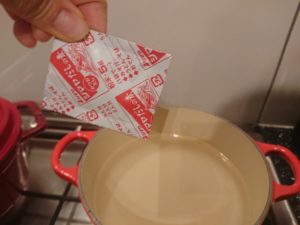 Add the Dashi stock.
Step 3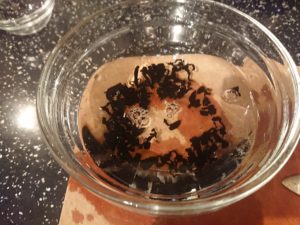 Put the Wakame seaweed in a bowl and add water to restore it to its original size.
Step 4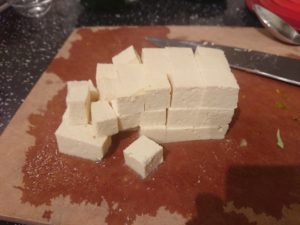 Cut the tofu into 1 cm square blocks.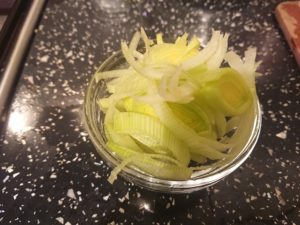 Slice the leek.
Step 5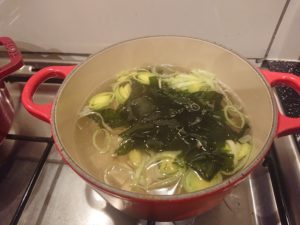 Add the ingredients to the boiling soup stock.
Boil for about 2 minutes.
Step 6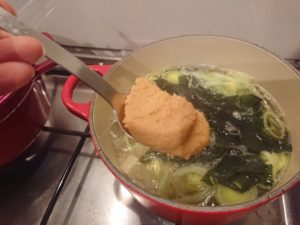 Melt the Miso.
Be careful not to bring it to a boil.
It reduces nutrition and aroma.
Step 7
Serve in a bowl.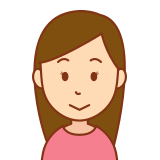 If you can't get tofu and Wakame seaweed,
Cabbage, spinach and potatoes are also delicious.