Sukiyaki is a very popular dish in Japan that can be enjoyed by the whole family.
It is a dish in which thinly sliced Wagyu beef and vegetables are boiled and eaten with a sauce called "WARISHITA", which is based on soy sauce.
But in the UK where I live, sliced meat is not readily available. So I made sukiyaki using meatballs.
Ingredients
( For WARISHITA )
100 cc Sake
100 cc Mirin
100 cc Soy sauce
30 g Sugar
(Ingredients )
12 Meat balls
1 pack Tofu
100 g mushroom
1 onion
1 leek
1 Shirataki
Some Roquette( Arugula )
50 g carrot
100 g Chinese lettuce
Oil
Egg ( if any)
Method
Step 1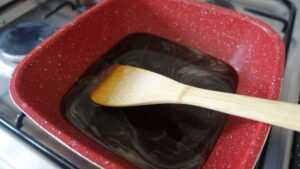 Put Sake and Mirin in a pan, and boiled.
Turn off the heat once, and put sugar and soy sauce.
(This is WARISHITA)
Step 2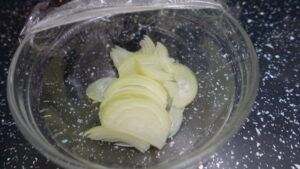 Slice onion and put in a heat-resistant container, wrap them, and cook them in the microwave.
( 1 min 800 w)
Step 3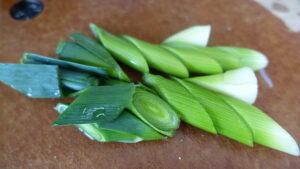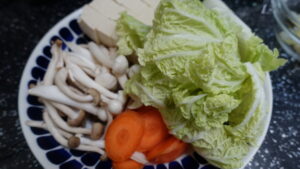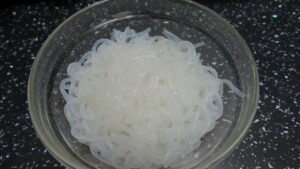 Cut leek , Chinese lettuce, shirataki and carrot into bite-size.
Step 4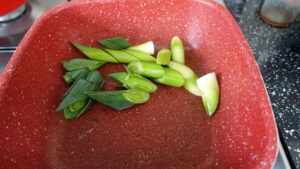 Put oil and leek in a pan.
Once it is browned, remove it from the pan.
Step 5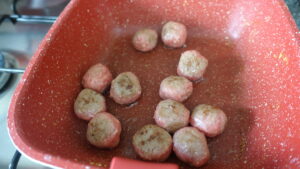 Put meatballs in a pan and fry.
When the red part disappears to some extent, move it to the edge of the pot so as not to overcook it.
Step 6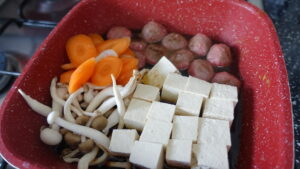 Put mushrooms, tofu, onion, carrot and WARISHITA in the pan, and boil about 5 minutes.
Step 7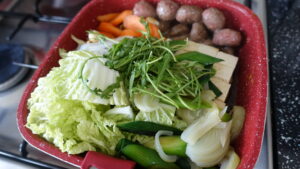 Put other vegetables and shirataki.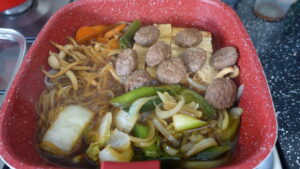 When it's cooked, it's done.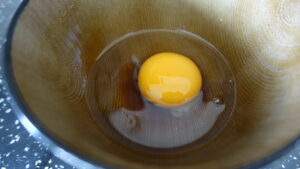 In Japan, it is common to soak in raw eggs and eat.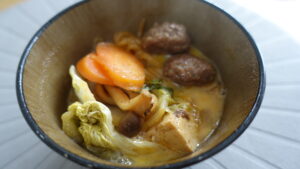 My favourite way to eat is SUKIYAKI-Don, which is eaten over rice.


It is delicious to boil udon with the remaining soup.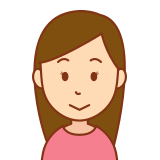 For those who are not good at raw eggs, it is delicious to boil lightly together.
I always procure many ingredients from Ocado.
Many Japanese use it.
You can get a lot of Japanese ingredients.
And I also recommend Japan Centre.
You can get not only Japanese ingredients but also miscellaneous goods and books.
Related article:I ordered the ingredients from the "Japan Centre ".~Feb.2021~
When you leave the UK on your way home or on a business trip, you must take a test before you travel.

Depending on the country, there may be conditions for entry.
Please be sure to check the homepage of the embassy.