If you have a rice cooker that is not prohibited from being used in cooking, you can easily make Japanese-style chicken rice.
Here is how to make it.
Ingredients
2 cup of rice ( 360 ml)
100 g carrot
2 pieces dried shiitake mushroom
(if don't have it, you can use other mushroom.)
100 g chicken
A
1/2 tbsp. Soy sauce
A
1/2 tbsp. Sake
B
2 tbsp. Soy sauce
B
2 tbsp. Mirin
Oil ( I use sesame oil.)
Method
Step 1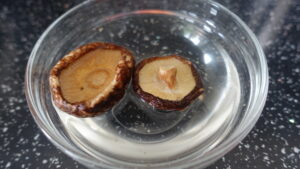 Soak the dried shiitake mushrooms over 30 minutes in water.
Step 2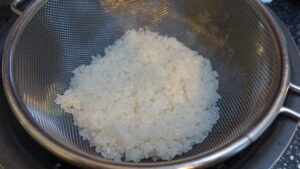 Rinse the white rice thoroughly with water and drain it with a colander.
Step 3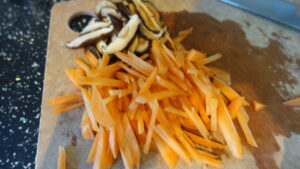 Cut the carrots into 2 cm long strips.
Squeeze the dried shiitake mushrooms tightly and slice them into thin slices.
Step 4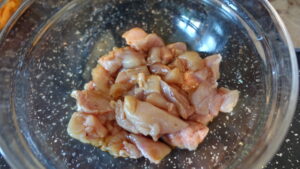 Cut chicken into 2 cm squares.
Put chicken and soy sauce and sake (ingredients A) in a bowl and mix well.
Step 5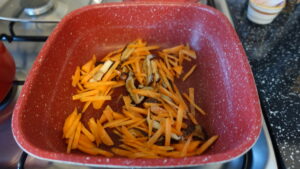 Heat a little oil in a frying pan over medium heat, add carrots and shiitake mushrooms, and fry for about 1 minute.
Step 6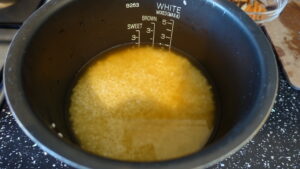 Put white rice, soy sauce and mirin( ingredients B) in a rice cooker, pour water up to the 2nd scale, and stir lightly.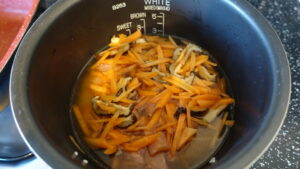 Put vegetables and chicken in that order, and cook in normal rice cooking mode.
Step 8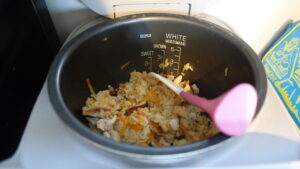 When the rice is cooked, stir it roughly.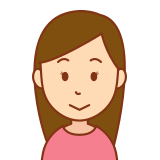 In Japan, in addition to vegetables and chicken, konjac and fried tofu are added. If you have these in your house, please give them a try.
I always procure many ingredients from Ocado.
Many Japanese use it.
You can get a lot of Japanese ingredients.
And I also recommend Japan Centre.
You can get not only Japanese ingredients but also miscellaneous goods and books.
Related article:I ordered the ingredients from the "Japan Centre ".~Feb.2021~
When you leave the UK on your way home or on a business trip, you must take a test before you travel.

Depending on the country, there may be conditions for entry.
Please be sure to check the homepage of the embassy.