The first day of the year, New Year, is a very important day for Japanese people. It can be said that how they spend their time will determine what will happen to this year.
The way Japanese people spend New Year is very unique.
So how do we spend it?
Related article :How Japanese people spend New Year's Eve
Preparing for the new year
Kadomatsu(pine decoration)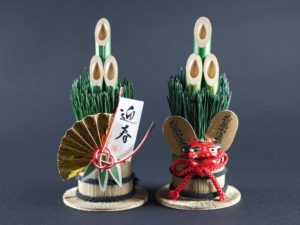 As a congratulations in Japan, "Kadomatsu" made of pine and bamboo is displayed in front of the entrance.
This is usually arranged in pairs on the left and right. The left kadomatsu is called "male pine" and the right kadomatsu is called "female pine". It will be displayed from December 28th to January 7th.
Shime Kazari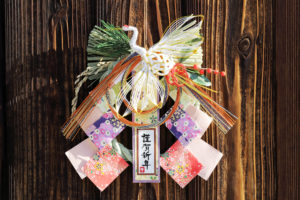 This is displayed on the front door or on the Kamidana in the house. It is a sign to welcome the Toshigami on New Year's Day. It is said that decorating the entrance will prevent disasters from coming from the outside.
Like Kadomatsu, this will be displayed from December 28th to January 7th.
Kagami mochi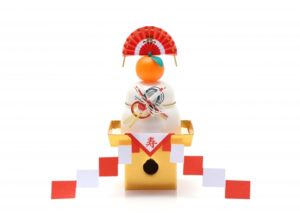 It is made by stacking two large and small round rice cakes on a table.
Place it in the living room or Kamidana. Overlapping two large and small means that the month and day are represented and the year is happy.
In order to prepare for the shrine, we Japanese pound rice to make traditional New Year's cakes at the end of the year.This will also be displayed from around December 28th. This will be displayed until January 11th. January 11th is said "Kagamibiraki " and it is also the day when the whole family eats the rice cakes offered to God and wishes for the happiness of the year.
Related article :Introducing 5 popular ways to eat mochi(rice cake) at home
Write a new year's card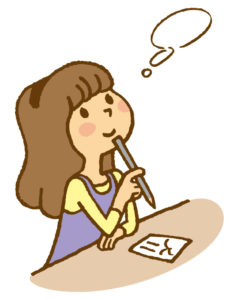 Just like writing a Christmas card in Europe and the United States, it is common in Japan to send a "New Year's card" that sends a New Year's greeting as a postcard. If you post it to the post by December 25th, it will be on New Year's Day. There are various designs such as telling the current situation with a photo and writing calligraphy using ink.
How to spend January 1st
Watch the first sunrise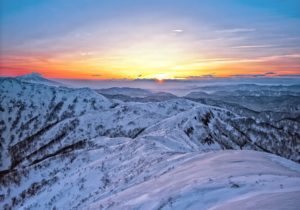 It is believed that "Toshigami-sama" will appear with the sun on the first day of the year. Some people go out early in the morning to climb hills and mountains to pray for good health and good luck for the year.
Hatsumode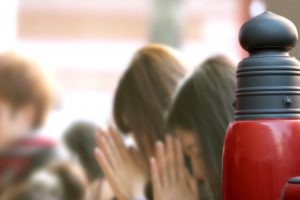 Visiting a shrine or temple for the first time after the new year is called "Hatsumode".
We pray for the safety and happiness of the year. Many amulets are sold at shrines and temples on this day. And Many people draw fortune by fortune-telling cards "Omikuji".
This is fortune-telling of this year. If you receive a good Omikuji, keep it handy and carry it with you. On the other hand, those who receive a bad fortune will put it in a specific place set up in a shrine or temple in order to get rid of bad luck.
Eat New Year dishes "Osechi cuisine "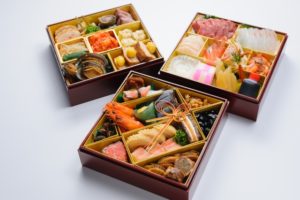 Osechi cuisine is a festive dish that is eaten from January 1st to 3rd. Many kinds of dishes are packed in a box like a large lunch box called Oju. It looks colorful and gorgeous.
Each osechi dish has the meaning of wishing happiness, and we will eat it little by little. In recent years, it has become popular to buy and eat expensiveOsechi cuisine from their favorite restaurants instead of making them themselves.
Related article :2021 New Year's Japanese dishes at home
Related article :"Osechi", a dish that Japanese people eat during the New Year
Eat ozoni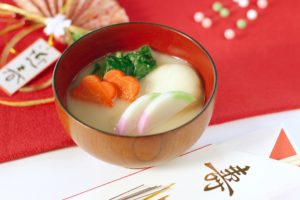 Ozoni is a soup containing rice cakes and vegetables. The ingredients and the shapes of rice cakes differ depending on the region and household.
A typical Tokyo ozoni is a transparent soup made from dried bonito and kelp with chicken, Japanese mustard spinach, carrots, and square rice cake. On the other hand, Kyoto ozoni contains carrots, taro, and round rice cakes in a soup containing miso.
Related article :Introducing 5 popular ways to eat mochi(rice cake) at home
Otoshidama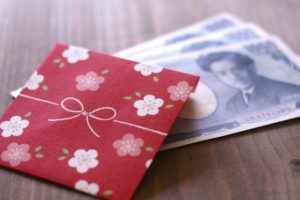 Otoshidama is the money in a small bag that children receive from adults to celebrate the New Year.
Every year Japanese children are looking forward to it.
A small bag is called a "pochi bag".
The amount of money and how this money is used are different for each household.
For my children, the eldest son is the type that saves money, and the second son is the type that buys big toys that cannot be bought normally.
Enjoy New Year's cards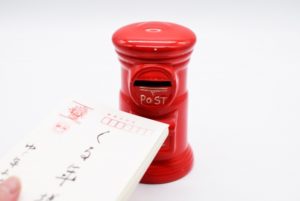 Many Japanese receive New Year's cards. It's very fun to read because it comes from a nostalgic friend who hasn't contacted me for a while.
New Year play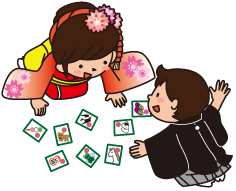 On New Year's Day, many families have a party with relatives. Since many people gather, there is play that both adults and children can enjoy.
For example, there are kite flying, badminton-like "hanetsuki ", "sugoroku ", and the waka poem karuta "hyakunin-isshu" sung by a hundred of people hundreds of years ago.
Other information
Lucky bag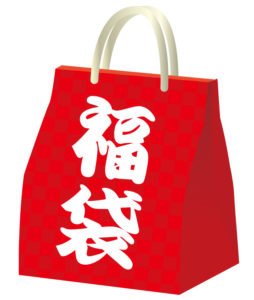 On New Year's Day, many shops prepare "lucky bags" to celebrate the New Year and invite many customers.
It puts a selection of products in one bag and sells them at a price that is considerably lower than the total price.
They are very excited because they don't know what's inside.
Many people get this lucky bag, so we may line up on the sales start date. It is now available for purchase on the internet.
It will arrive on New Year's Day, so they are looking forward to opening it.
Nanakusa-gayu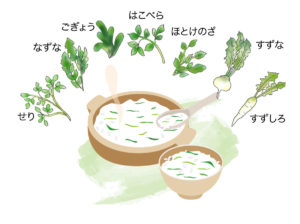 Nanakusa-gayu will be eaten on January 7th. This is a custom that came from China.
Eat porridge with seven kinds of green vegetables including radish leaves and turnip leaves.
All seven vegetables have meaning, but they come from Japanese sounds. By eating these, we can pray for the health of the year and also rest our stomach after eating too much at Christmas and New Year.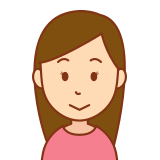 In this way, each Japanese way of spending the New Year has its own meaning.
Someday I would like to travel to various parts of Japan on New Year's Day and enjoy ozoni in each area.