I will introduce how to make rice balls using miso, which is a typical ingredient in Japan.
Ingredients
Warm rice for 2 people
3 cm leek
1 tbsp. Sake
1 tbsp. Mirin
2 tbsp. White miso
1 tsp. Sugar
a little Grated garlic
a little Sesame oil
Method
Step 1
Divide the rice into 4 equal parts and use the rice balls.
Make four rice balls using plastic wrap.
Step 2
Apply a thin layer of sesame oil to both sides of the rice ball.
Step 3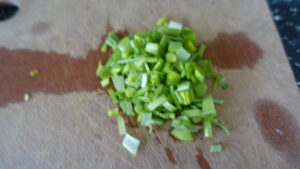 Finely chop the leek.
Step 4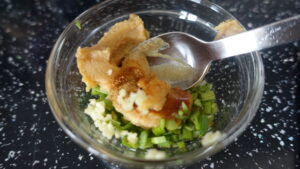 Mix sake, mirin, white miso, sugar, garlic and leek.
Step 5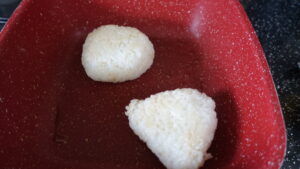 Lightly bake both sides of the rice ball in a frying pan.
Step 6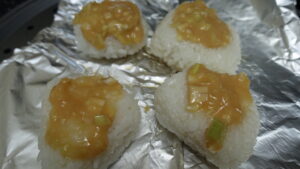 Put the miso sauce on it and bake in oven until it gets a little browned.(Please be careful as it is easy to burn.)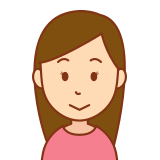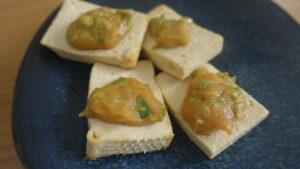 I also made tofu steak with the surplus miso.
please,try it 🙂
I always procure many ingredients from Ocado.
Many Japanese use it.
You can get a lot of Japanese ingredients.
And I also recommend Japan Centre.
You can get not only Japanese ingredients but also miscellaneous goods and books.
Related article:I ordered the ingredients from the "Japan Centre ".~Feb.2021~
When you leave the UK on your way home or on a business trip, you must take a test before you travel.

Depending on the country, there may be conditions for entry.
Please be sure to check the homepage of the embassy.