Lamb meat is very delicious in spring.
It's delicious just grilled, but it's even more delicious with this sauce.
Also, not only lamb meat, but also beef, pork, chicken and fish are delicious.
Ingredients
2 Lamb steaks (300 g)
2 Rosemary(if any)
A little salt and pepper
100 cc Balsamic vinegar
1 tsp. Soy sauce
oil
Step 1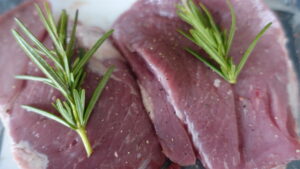 Sprinkle salt and pepper to lamb,
and leave it in the refrigerator with rosemary for at least 1 hour.
Step 2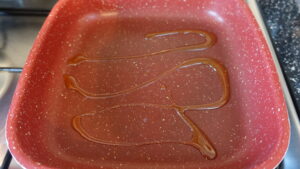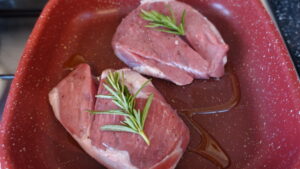 Put oil into the pan, and saute both side.
(I grilled each for about 5 minutes, covered and cooked with residual heat.)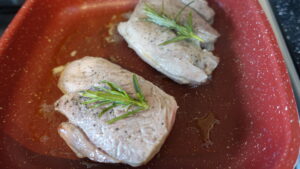 Step 3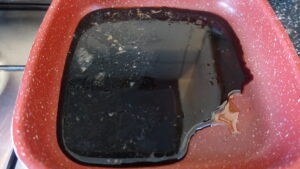 Take the lamb meat on a plate, put balsamic vinegar in the same frying pan, and heat it.
Step 4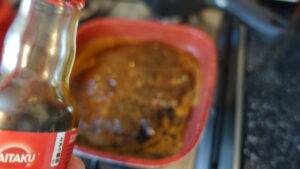 When fine bubbles appear and thicken, put and soy sauce .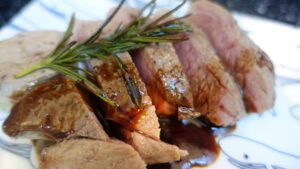 Serve with lamb meat.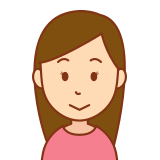 Please enjoy this sauce with various foods.
I always procure many ingredients from Ocado.
Many Japanese use it.
You can get a lot of Japanese ingredients.
And I also recommend Japan Centre.
You can get not only Japanese ingredients but also miscellaneous goods and books.
Related article:I ordered the ingredients from the "Japan Centre ".~Feb.2021~
When you leave the UK on your way home or on a business trip, you must take a test before you travel.

Depending on the country, there may be conditions for entry.
Please be sure to check the homepage of the embassy.