I will show you how to make panna cotta using Amazake. Amazake is a very nutritious ingredient and can be used in place of sugar. Conversely, if amazake is not stored at home, add sugar to adjust.
Related article:What is "drinkable IV-drip" Amazake
Ingredients
150 cc Double cream
150 cc milk
1 Leaf gelatine
50 g amazake
5 g sugar
(Adjust the sweetness with this sugar. It's delicious even if you don't put it in at all.)
Method
Step 1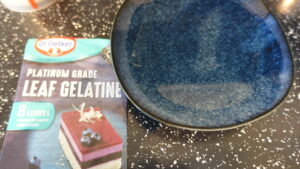 Soak the gelatine leaves in cold water for 5 minutes
Step 2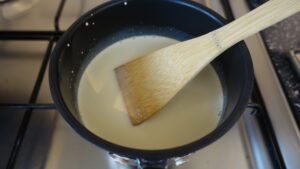 Put double cream, milk and amazake in a pan .
Heat to low heat and mix well.
Be careful not to boil.
Step 3
Stop heating and add gelatine.
Step 4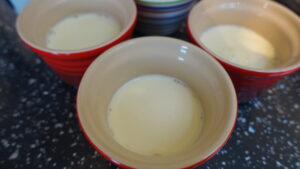 Place in a container and allow to cool and harden.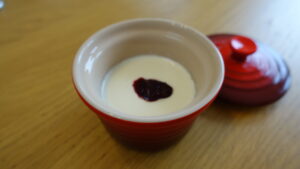 It is delicious even if you put your favourite jam at the end.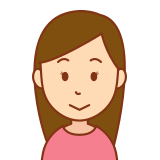 If you don't like amazake grains, first use a blender or food processor to smooth them out.
I always procure many ingredients from Ocado.
Many Japanese use it.
You can get a lot of Japanese ingredients.
And I also recommend Japan Centre.
You can get not only Japanese ingredients but also miscellaneous goods and books.
Related article:I ordered the ingredients from the "Japan Centre ".~Feb.2021~
When you leave the UK on your way home or on a business trip, you must take a test before you travel.

Depending on the country, there may be conditions for entry.
Please be sure to check the homepage of the embassy.