This time, I will introduce "boiled chicken", a super-easy and convenient dish using salted chicken.
The finished dish can be eaten as it is, but it can also be used for other dishes and various dishes such as noodle dishes using soup.
Related article:What is "SHIO-KOJI"?
Related article:Homemade shio-koji
Ingredients
600g Chicken breast
2 tbsp. Shio-koji
Some green onion, leek or spring onion
( green part is better)
A little whole ginger
Method
Step 1
Put the chicken in a deep saucepan so that it does not overlap.
Spread the shio-koji on the whole and leave it for 1 hour.
Step 2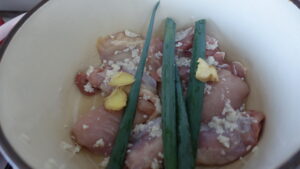 Add the sliced ginger and green onions to the pan.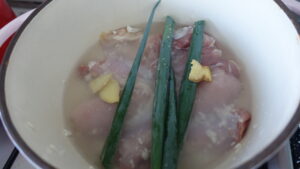 Add water so that the meat is completely soaked. (About 1400cc)
Bring to medium heat, and when it boils, reduce to low heat and boil for 7 minutes.
Step 3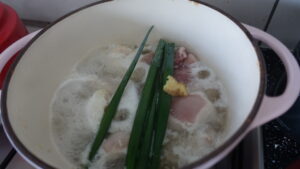 Turn the chicken upside down, turn off the heat, cover it and let it cool.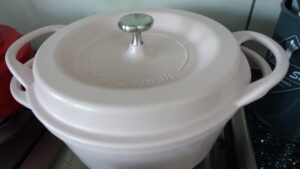 This is because the chicken is boiled with residual heat.
caution
You can store it in the refrigerator for about 5 days, but before that, make sure that the chicken is cooked to the center.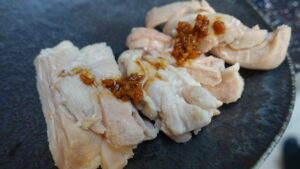 You can slice it as it is and eat it, but if you feel the taste is light, add soy sauce or soy sauce koji.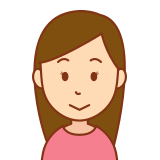 It's also delicious as a salad or sandwich ingredient.
I always procure many ingredients from Ocado.
Many Japanese use it.
You can get a lot of Japanese ingredients.
And I also recommend Japan Centre.
You can get not only Japanese ingredients but also miscellaneous goods and books.
Related article:I ordered the ingredients from the "Japan Centre ".~Feb.2021~
When you leave the UK on your way home or on a business trip, you must take a test before you travel.

Depending on the country, there may be conditions for entry.
Please be sure to check the homepage of the embassy.