Oatmeal have many health benefits.
These include weight loss, lower blood sugar levels and a reduced risk of heart disease.
This time, I will introduce how to make Japanese-style porridge using this oatmeal.
Ingredients
250 ml Water
1 tsp. Dried dashi
1 tbsp. Sake
35 g oats
A little salt
1 egg
1 tsp. Soy sauce
A little leek
A little Seaweed (if any)
A little grilled salmon ( if any )
Method
Step 1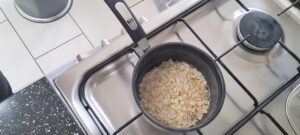 Put water, dashi, sake and oats into the pan.
Turn high heat until boil.
Step 2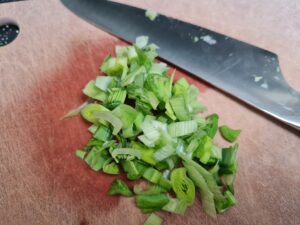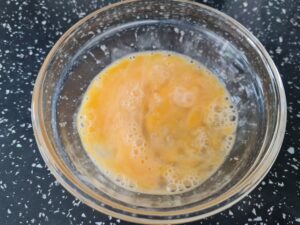 Chop leek and to beat egg.
Step 3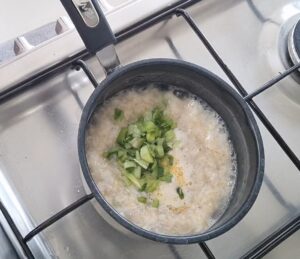 After boil, sprinkle a little salt, egg, leek and soy sauce.
Boil for 1 minuet.
Step 4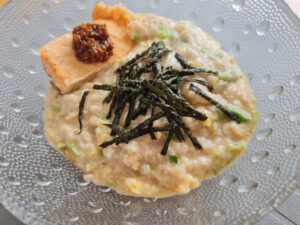 Serve in a bowl and add seaweed or toppings if you like.
Please, adjust to your taste with soy sauce.
( I use some "soy sauce koji." )
Related article: "Soy sauce KOJI", which may be easier and tastier than SHIO- KOJI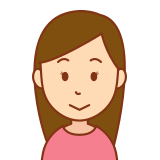 I put the grilled salmon on it, but it's also delicious with the boiled chicken on it.
I always procure many ingredients from Ocado.
Many Japanese use it.
You can get a lot of Japanese ingredients.
And I also recommend Japan Centre.
You can get not only Japanese ingredients but also miscellaneous goods and books.
Related article:I ordered the ingredients from the "Japan Centre ".~Feb.2021~
When you leave the UK on your way home or on a business trip, you must take a test before you travel.

Depending on the country, there may be conditions for entry.
Please be sure to check the homepage of the embassy.