Introducing fish dishes using "Amazake" introduced in the previous article.
By soaking in amazake, you can make very delicious grilled fish.
It's very easy, so please give it a try.
Related article:What is "drinkable IV-drip" Amazake
Ingredients
2 pieces Any fish (I used sea bass)
1 tsp Salt
100 ml amazake
Method
Step 1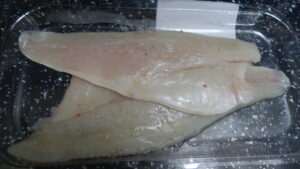 Arrange the fish and sprinkle salt on both sides.
When the salt has melted, wipe off the water from the fish with a piece of paper.
Step 2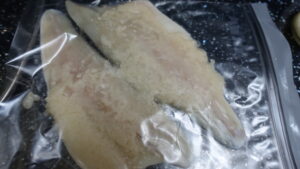 Put the fish in a plastic bag with a zipper, add amazake and let it blend in with the fish.
(You can also put it in a flat container and wrap it.)
Step 3
Put it in the refrigerator and let it rest for one to half a day.
Step 4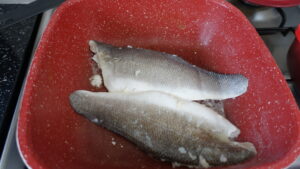 Lightly wipe off the amazake and grill both sides in a lightly oiled frying pan.
Amazake is easy to burn, so be careful not to overcook it.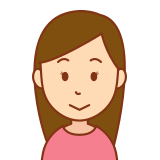 It is a little like the taste of the miso "Saikyo Miso" in Kyoto, which is a very popular city in Japan. Saikyo miso is a sweeter miso and is very popular.
I always procure many ingredients from Ocado.
Many Japanese use it.
You can get a lot of Japanese ingredients.
And I also recommend Japan Centre.
You can get not only Japanese ingredients but also miscellaneous goods and books.
Related article:I ordered the ingredients from the "Japan Centre ".~Feb.2021~
When you leave the UK on your way home or on a business trip, you must take a test before you travel.

Depending on the country, there may be conditions for entry.
Please be sure to check the homepage of the embassy.